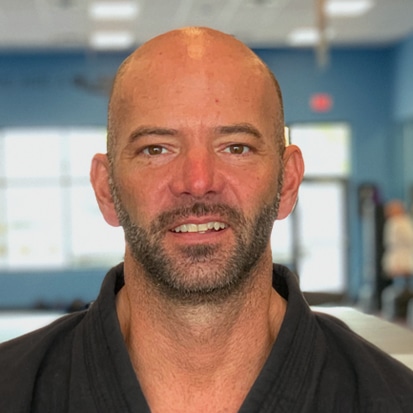 Role
Master Instructor
Rank
5th-Degree Black
Favorites
As founder and Master Instructor, Master Macy guides the creation and execution of all martial arts and character development curriculum at Ripple Effect Martial Arts. He also teaches martial arts classes at Ripple Effect schools in Fort Collins and Longmont, as well as special seminars in martial arts and leadership and self-defense courses for women.
Master Macy began training at age seven at Mile High Karate in Lakewood, Colorado, studying under Grandmaster Stephen Oliver, international kickboxing champion Jeff Smith and the legendary Grandmaster Jhoon Rhee. Master Macy earned his 1st-degree Black Belt at age 13 and went on to train and teach karate through high school. He continued teaching martial arts full-time while studying chemistry at the University of Colorado.
Master Macy founded Ripple Effect Martial Arts following an entrepreneurial career in the field of hydro engineering. In recognition for his continual achievements in and contributions to martial arts training and education, Master Macy earned his 5th-degree Black Belt from Grandmasters Stephen Oliver, Jeff Smith and Joe Corley in October 2016.
Schedule two free classes