It's a little hard to believe that today, August 20, marks five years—the "Wood" anniversary—of Ripple Effect Martial Arts.
We've gone from one school to three. We're about to test our first crop of Black Belts for second degree. And we welcome more and more new students ready to earn their white belts, ready to start their journey to Black Belt, every day.
Along the way there's been lots of action outside the school. School supply drives. Donations to soldiers overseas. Hurricane relief. Clean up of natural areas right in our backyard.
All fueled by the Ripple Effect family.
This isn't just a mile marker. This is organic growth. And it wouldn't be possible without the devotion, discipline and dedication of a community of martial artists.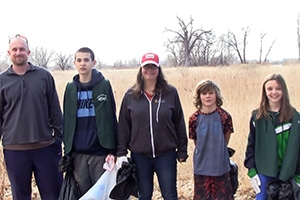 If you're reading this, you're on the team. Doesn't matter if you joined up yesterday or five years back (I'm looking at you, J. and G. Wade). We're always learning, always growing. As martial artists and as members of communities across northern Colorado.
Every time you test, every time you progress toward your next goal, you expand your possibilities. You help us grow, and we grow to help you. Thank you.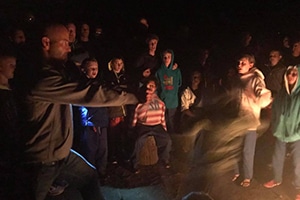 Board breaks are a pretty fitting metaphor for a five-year anniversary, traditionally symbolized by wood. Engrained training. Knotting your belt. (Mr. Wagoner could help me out with a ton more puns….)
Our sincerest thanks go out to the staff, students, instructors and families that make Ripple Effect Martial Arts what we are.
Here's to the future.